The Reel Good Film festival kicks off this weekend! Their short films have been a strong screen presence on the Outdoor Screen program. Festival Director Blake Curtis gives a run down of this unique program.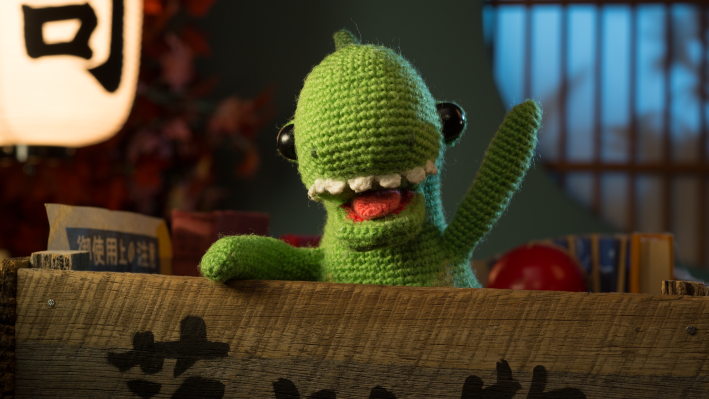 Header image: Water, Layla Deborah Brown, Photo by Eric Murray Lui - Belinda Mravicic image courtesy of the Reel Good Film Festival. 
Out of This World 
curated by Blake Curtis, Reel Good Film Festival  
Come on a journey through time and space and out of this world! Each of these films will take you somewhere new and unexpected, to other worlds, the future or brand-new perspectives. 
These film makers have truly let their imagination run wild in dreaming up these creative treats to share with you. So sit back, strap in and enjoy the ride.  
Check out some more films from great Melbourne based filmmakers this Saturday at the Reel Good Film Festival! 
- Blake Curtis, Director of the Reel Good Film Festival 
Lost Property Office; 8th in Line 
Pinch Pot; Greg Holfeld 
The Laundromat; Lokk And Weave 
A Morning Ritual; Jack Peddy 
Lost and Found; Bradley Slabe 
Water; Mravicic Films Pty Ltd 
There's A Mobster Under My Bed!; Balloon Tree Productions 
See what we have planned on the BIG Screen for summer 2020/21
31/3
Get your skates on! We're taking you back to the 80s with a totally tubular roller-skating rink landing in the Plaza these school holidays. Plus enjoy some creative fun with miffy & friends in the Gallery and awesome family shows in the Theatre!
30/3
In the last week of the Outdoor Screen January – March program we hear from the artist collective Prototype about their curated screen package titled 'Homecoming Stories'.
29/3
The Easter Bunny is almost here...stay up-to-date with our Easter opening hours so you don't miss a thing!