The Reel Good Film Festival has been a phenomenal presenting partner of the Bunjil Place Outdoor Screen program. Check out their latest contribution 'When the Going Gets Tough.'
Header image: This Perfect Day (2018), Rui Films, image courtesy of the Reel Good Film Festival.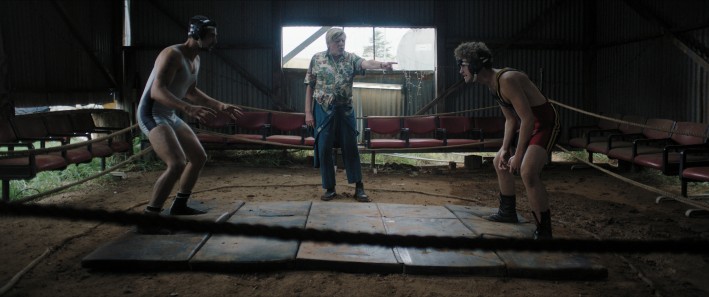 When the Going Gets Tough
Curated by Blake Curtis, Reel Good Film Festival  
As we've all been aware lately, sometimes life can be tough! 
These films remind us in those tough times it's important to dig deep and fight for what we believe in. Whether that's for the environment, confronting someone from your past, saying goodbye to a job you love or simply wrestling someone for fuel. 
We don't always have to be the clown, sometimes it's ok to feel down. That's when it's good to go for a long drive and make friends with a horse. 
When times are tough. Just remember there's always hope… and movies! 
- Blake Curtis, Director of the Reel Good Film Festival 
Sock and Buskin, 18 Degrees film Pty Ltd 
Perisher, Gabriel Hutchings 
SYMMETRY, Robert Plaza 
Now Departing Platform 1, Lucy Edwards, Eamon Willis, Tess Macallan 
This Perfect Day, Rui Films  
Jackrabbit, Alex Feggans 
31/3
Get your skates on! We're taking you back to the 80s with a totally tubular roller-skating rink landing in the Plaza these school holidays. Plus enjoy some creative fun with miffy & friends in the Gallery and awesome family shows in the Theatre!
30/3
In the last week of the Outdoor Screen January – March program we hear from the artist collective Prototype about their curated screen package titled 'Homecoming Stories'.
29/3
The Easter Bunny is almost here...stay up-to-date with our Easter opening hours so you don't miss a thing!