For our Summer Outdoor Screen program we filmed performances from Melbourne's most supreme electronic music artists and DJs and paired them with visual mixes from Melbourne's most sublime VJs. Cuerpo Negro and Nick Azidis swished together are simply stunning.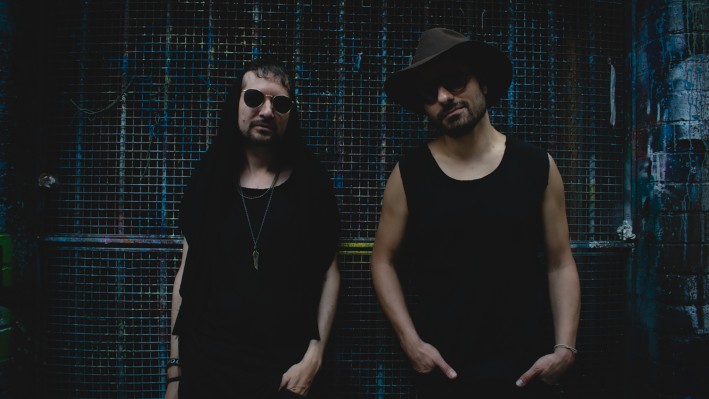 Cuerpo Negro  
Originally from Colombia but currently living in Melbourne, Cuerpo Negro's initial vision was to share South American folktronica in the Southern Hemisphere, over the years the project has evolved adding other elements of world electronica to his sets such as downtempo, afrotech, organic house, European folk and middle eastern music as well as playing with percussionist innovator Gustavo Moreno on live percussion. Cuerpo Negro's sets are carefully curated taking the listener into a musical journey of cosmic melodies, tribal percussion, ancient rhythms, and hypnotic vocals focusing on progression, exploration and experimentation. 
Gustavo Moreno, born in Colombia, South America,  has been a professional drummer for over 20 years.  Gustavo's broad experience over two decades has seen him working internationally  for TV, live radio, musicals, theatre, education, many studio recordings as well as numerous concerts and performances. His versatility and flexibility is one of his strengths and performs across  genres including playing percussion in Melbourne's electronic music scene.
You can see more of Cuerpo Negro's work on Soundcloud and Instagram.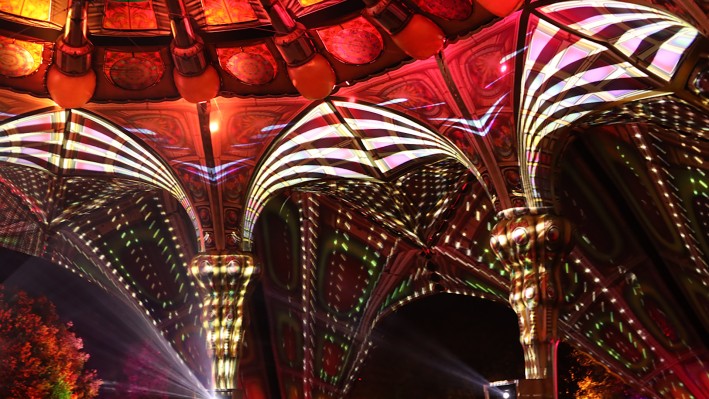 Nick Azidis
Nick Azidis is an Australian born new media artist and projection illusionist specialising in large-scale projections, in both digital and analogue mediums, and has compiled a diverse body of work over nearly three decades as a producer, content developer/creator and technician. Nick is interested in storytelling and creating eternal memories and changing viewer's perceptions through his work, through image and light. Nick has delivered projections for the Gertrude Projection Festival, Geelong Christmas program, Melbourne White Night, ANZAC centenary on the NGV, Melbourne International Music Week, Melbourne Biennale, and Australian Open Tennis championships. 
Nick is the Artistic / Creative and Managing Director of PROJECTIONTEKNIK, that was established in 1992. Since that time, his artistic investigations with projection have resulted in the creation of more than 1500 projection installations that create distinctive moods, atmospheric transformations, nostalgic and abstract forms. Based in Melbourne, Nick has worked throughout Australia, spanning major cities and also regional and remote areas. 
With 28 years of projection experience, Nick Azidis gains his original artistic inspiration from the streets and buildings of Melbourne city itself. Azidis creates aesthetically beautiful pieces that transform a viewer's perception of their surroundings, with a blanket of luminescent designs. Nick's love of projections and passion for lighting, as well as his technical skill, combine to bring a fresh visual perspective to every project. He has a strong work ethic and loves the collaborative processes and relationships he forms during a project. His ability to interpret creative ideas and create an aesthetic that serves the project is the fundamental basis of all his work.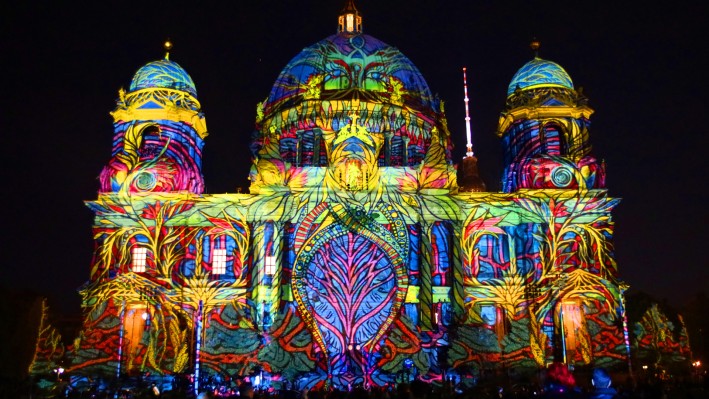 Cuerpo Negro + Nick Azidis set can be seen on the Bunjil Place Outdoor Screen:
Thursday 13 January  
Tuesday 25 January 
More dates in 2022 to be announced. 
25/1
Bunjil Place is the destination for all things fun this summer.
25/1
This Summer the Outdoor Screen program is featuring sizzling performances from Melbourne's most sensational electronic music artists with visual mixes from Melbourne's most sublime VJs. We are thrilled to present Mexican artists Austero (LIVE) with VJ BluMD!
18/1
For the second year running Bunjil Place is proud to present the Melbourne International Film Festival (aka MIFF) Summer Screenings on our Outdoor Screen!