For our Summer Outdoor Screen program we have filmed performances from Melbourne's best electronic music artists and DJs and paired them with visual mixes from Melbourne's best VJs. First cab off the rank is Jani Ho with Brkn Fixie.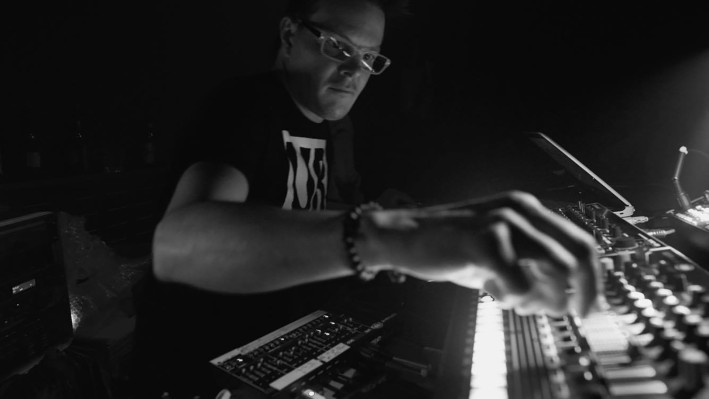 Jani Ho  
Jani Ho, born in Finland in 1974, has lived a life surrounded by music. Moving to New York when he was 12, and then to Melbourne when he was 20, Jani has taken in a wide range of experiences and influences to create his sound, machine music with soul. Firmly influenced by Detroit the city as well as its rich music, Jani also takes inspiration from jazz and early house music from his time growing up in New York. As a result, Jani's live sets are built for the dance floor. Every set is unique, with fresh material constantly being produced, alongside a very improvisational live, all hardware performance style. 
Jani has taken this live shows around the world over the last 2 decades, holding dj residencies at various times in Switzerland, Thailand and Australia, performing throughout Europe, Asia and the USA. Culminating in a series of stellar live shows in 2014, 2016 and 2018 over the Movement festival in city of techno's birthplace, Detroit. The motor city is not an easy place to break in to as an electronic artist, yet this is exactly what Jani and Finn Audio have established over the years. A solid fanbase, releases on local Detroit labels and roster of high end artist for Finn Audio. Jani has also performed alongside artists including Underground Resistance, Juan Atkins, Derrick May, HMC, Detroit Techno Militia, Will Web, Steve Rachmad and many many more, as well as a huge list of Melbourne parties for the last two decades. 
The 2020 pandemic saw Jani release a new album Jika Jika, which has had global recognition and support from artist like Ken Ishi, Orlando Voorn, Gayteck Parisiano, Radio Slave, to name a few. Late 2020 Jani made his debut release on a legendary Detroit label, Soiree International with well earned support from Laurent Garnier, Drumcell, Christian Smtih, Deetron, Maceo Plex among others. The machine soul has no plans of slowing down. 
Jani Ho has worked with Finn Audio AUS, BangTech12 Detroit USA, Soiree Records International Detroit, Machine Label AUS, UKR USA, Assassin Soldier Recordings MX, AC-IN Records IT, Label Detroit USA, TMM Records KV, Toxic Recordings PT, Society Music IT, One4SevenOne Records AUS and Melbourne Techno Collective AUS.
For more info checkout Stable Music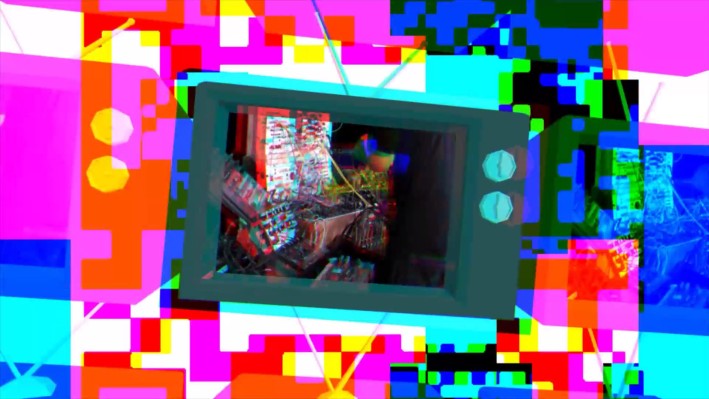 Brkn Fixie 
Gerrard Jenner is a multimedia technologist from Melbourne, Australia. Under the artist name Brkn Fixie he creates interactive experiences, real-time generative video and sound performances for physical and virtual spaces 
Brkn Fixie has performed live visuals at Laser Highway, Acid Slice, Resonant, Breakcore Australia, LEMOM, Square Sounds, SynthFest, Collective Delusion, and made video clips for Caustic Grip, PulsR, Ninoosh, Quantum Radio
For more of Brkn Fixie, check out their Instagram and Twitch profiles.
Jani Ho + Brkn Fixie's set can be seen on the Bunjil Place Outdoor Screen on the following dates: 
Thursday 23 December, 6.00 pm

Wednesday 5 January, 6.00 pm

Saturday 15 January, 6.00 pm
25/1
Bunjil Place is the destination for all things fun this summer.
25/1
This Summer the Outdoor Screen program is featuring sizzling performances from Melbourne's most sensational electronic music artists with visual mixes from Melbourne's most sublime VJs. We are thrilled to present Mexican artists Austero (LIVE) with VJ BluMD!
18/1
For the second year running Bunjil Place is proud to present the Melbourne International Film Festival (aka MIFF) Summer Screenings on our Outdoor Screen!