The steel for the iconic winged roof of Bunjil Place has arrived on site and will begin spreading out over the building.
On site, the final pre-cast panels for the theatre auditorium have been put in place, final concrete slabs have all been poured and the services continue to be roughed in (plumbing etc).
As we move towards the internal fit out of the building, there are up to 150 tradespeople on site at any one time - from concrete contractors to steel providers.
Behind the scenes, the timber grid shell which will feature in the foyer is starting to come to life. A prototype of the grid has been constructed by German group Hess, and it shows just how big the structure will actually be.
We are looking forward to seeing this unique piece come together, adding a real wow-factor to Bunjil Place.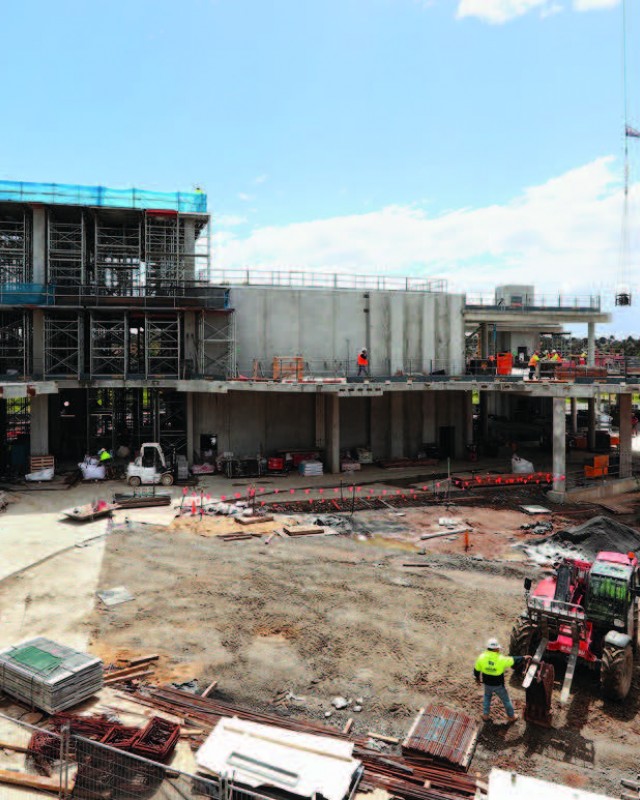 13/10
Creepy! Furry! Ugly! Huge! Slimy! Scary! Monsters!!! This year for Halloween we turn our attention to monsters, with a jam-packed online program!
8/10
Bunjil Place is a proud supporter of the 2021 Aussie Backyard Bird Count. It runs from 18 - 24 October 2021 and it's super easy to participate. C'mon, let's get counting!
8/10
In celebration of our Halloween program namesake, 1962's #1 smash 'Monster Mash,' here are the 15 best novelty Halloween tunes you didn't know existed. Plus, we include our staff's favourite Halloween songs and ask you to share your beloved Halloween tunes.