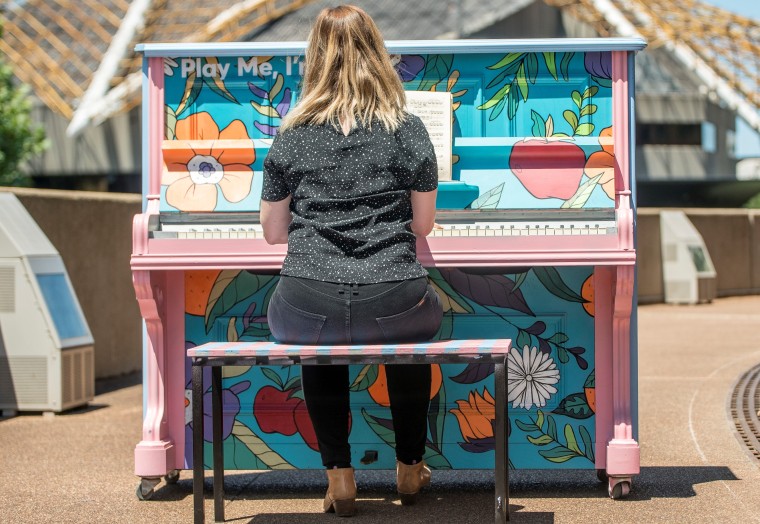 Play Me, I'm Yours
Location
Bunjil Place Plaza
Get your best rendition of chopsticks ready!  Pianos have been beautifully decorated by community artists from all over Melbourne and will be out on the streets this summer for YOU to play. We've been lucky enough to be gifted a piano by our great mates at Arts Centre Melbourne, painted by our friends at the Casey Aboriginal Gathering Place Yarn and Art Group, that will sit in our Plaza during January and February.
Touring internationally since 2008, this artwork by British artist Luke Jerram has reached millions of people worldwide with over 1,700 street pianos in 55 cities across the globe, from New York to Sao Paolo to London. And following a hugely popular season in 2014, they're returning to Melbourne - Bunjil Place included. 
So, pull up a stool and enjoy!
The Casey Aboriginal Gathering Place Play Me I'm Yours piano was painted by the following artists:
Joy Sellars (top)

Heather Kennedy (sides)

Lucille Boothey (front top panels and seat)

Natasha Smith (front bottom panel)

Greg Matthews (front bottom panel)