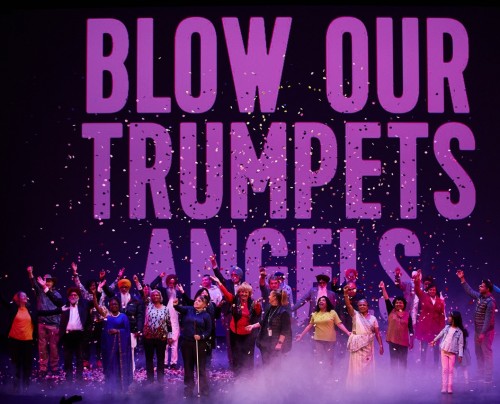 Bunjil Place Presents: Truth to Power Café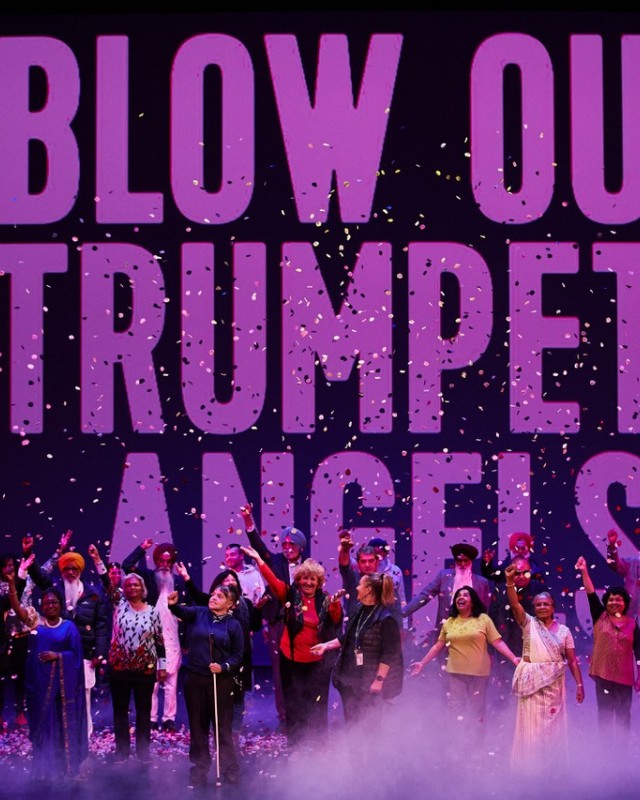 Bunjil Place Presents: Truth to Power Café
Earlier this year, members of the Bunjil Place community were asked the question "Who has power over you and what do you want to say to them?" Their stories were filmed for City of Casey's Ageing Positively Festival as part of Truth To Power Café.

Header image: Graham Denholm (Truth to Power Café, Bunjil Place)
Jeremy Goldstein's Truth to Power Café is a profound theatrical reflection on loss, hope and resistance.
This internationally acclaimed digital theatre event is told through memoir, poetry, image, music, and film. It is a unique online meditation on time, place, and community, as participants from Narre Warren on Bunurong and Wurundjeri lands, speak passionately from the truth of their lived experience, in response to the question 'who has power over you and what do you want to say to them?'
Speaking truth to power is a non-violent means of conflict resolution. In our era of post-truth and fake news, speaking truth to power is widely accepted to mean saying something to those in positions of trust or authority who don't want to hear it.
Is it to your parents, a sibling, politician, landlord, neighbour, financial institution, religious leader or simply your best friend?  It's time to tell them the truth before it's too late.
 
Our City of Casey community speak of migration, resettling, their sense of 'otherness', trauma and loss, and ultimately the situations, people and places that made them who they are today. Their inspiring tales tell a story of our incredibly diverse and wonderful community.
Truth to Power Café is inspired by the political and philosophical beliefs of Nobel prize-winning playwright Harold Pinter and his Hackney Gang. 
Read more about Truth to Power Café
Join us on Friday 1 October for a special premiere screening of the Bunjil Place Truth to Power

Café and live discussion with Jeremy Goldstein and participants. 


This is the launch event for City of Casey's Ageing Positively Festival.
Tickets to the screening FREE and the recording will be available to watch online for free throughout October. Recommended for age 14+
This event will be available online, and can be accessed by viewing the Digital Content in your Ticketing Account. Instructions on how to access your Ticketing Account can be found here.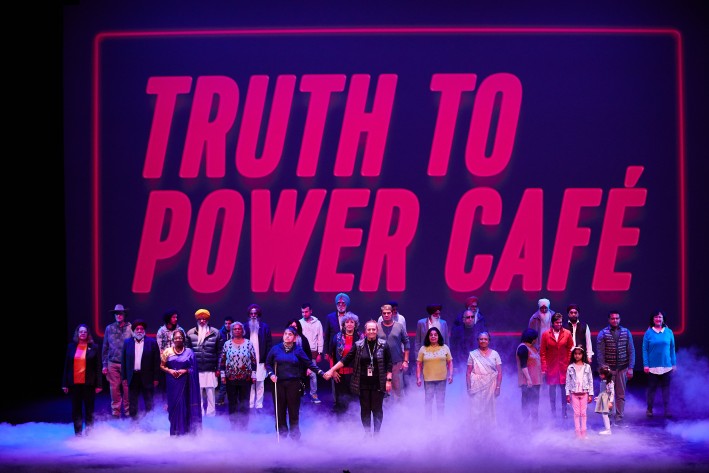 "The revolutionary potential of theatre at its simplest and most direct" Lyn Gardner, Guardian
"Heartfelt, passionate, and lovably odd" Michael Billington
"Compelling and cathartic…dignified and passionate… the essence of live performance" The Queer Review
"People power theatre" Green Left
"A truly global show that knows no borders…Truth to Power Café is part-theatrical performance, part-memoir, part impassioned activism" Time Out
"A priceless repository of living social history, wit, wisdom and defiance." Attitude
"Collaborative art-making at its best" Total Theatre
"A haunting, lyrical mediation on personal power, family and identity" The Stage
Created, written and performed by 
Jeremy Goldstein with Henry Woolf.
Digital theatre adaptation and directed by 
Jen Heyes.
Bunjil Place devised and directed by
Jeremy Goldstein in collaboration with Jen Heyes.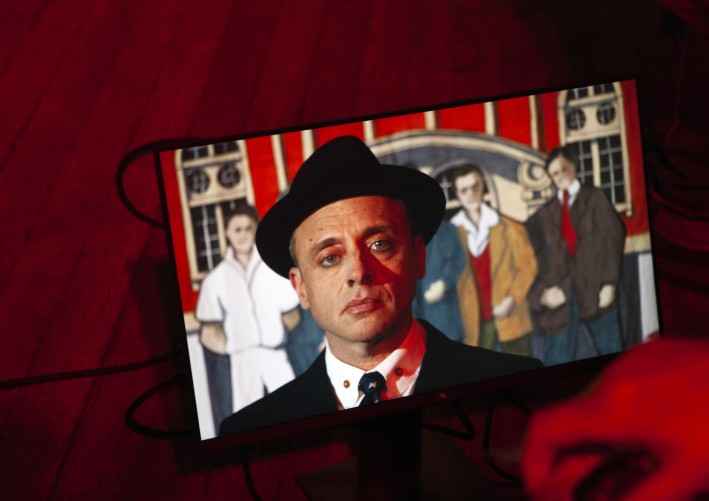 Community participants: 
Seetha L.H.V. Sudasinghe Arachchige, Barbara Bednavski, Lynette Boxell, Sountharam C, Charomi, Moxie Delight, Chandra Dissanayake, Ramya Gamete, Nic Holas, Larra Jaub, Jonathan, Bev Jennings, Juan Carlos Loyola OAM, Melinda McGrath, Melika Peeris, Misaka Peeris, Thamika Peeris, Maroulla Radisavic, Rustam, Sansom, Ajantha Weerakkody and Jagdeep Singh and the community of Compassionate Hands
Filmmakers:
Takeshi Kondo for Man of the Tree (Australia); Rachel Davies and Daniel Saul for R&D Studio (UK)
Banners:
Ed Hall (UK)
Video:
Conor MacMahon (UK)
Photography:
Graham Denholm, Kate Holmes and Ken Leanfore (Australia); Darren Black and Sarah Hickson (UK) 
Soundtrack:
Lewis Gibson (UK)
Lighting:
Nigel Edwards (UK)
This digital theatre event in filmed live on location at Bunjil Place in Victoria, Australia and at Conway Hall in London, UK.
Truth to Power Café Australia is produced and presented as part of British Council UK/Australia Season 2021-22 with ActNow Theatre, Adelaide Festival Centre, Blacktown Arts, Brisbane Powerhouse, Bunjil Place and the City of Casey, Replay Creative and Riverside Theatres as part of Truth to Power Café No Borders World Tour 2020/21 
Truth to Power Café is a London Artists Projects production developed with theatre director Jen Heyes and Harold Pinter Archive at the British Library London; Theatre in the Mill Bradford; Soho Theatre London; Gold Coast 2018 Commonwealth Games Australia; and Leeuwarden European Capital of Culture in The Netherlands.
Essential COVID information you should know before returning to Bunjil Place
Keep up to date with what's happening at our place by signing up to our email newsletter.
For general ticketing and Box Office information (including conditions of sale) see our Ticketing services information page.
For Accessibility bookings please email bunjilplace@casey.vic.gov.au or phone 03 9709 9700 between 9.00 am and 5.00 pm (Monday to Saturday).
Date
Online video available to view for free between Saturday 2 October and Sunday 31 October.

Tickets
Tickets FREE
Registrations essential for the live discussion on Friday 1 October
You will be emailed instructions on how to access this event online via your Ticketing Account.
Notes
Recommended for age 14+