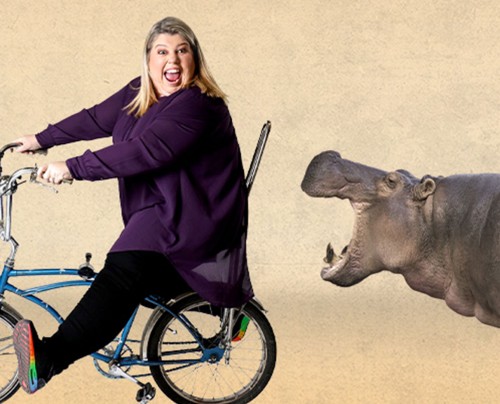 Urzila Carlson: TOKEN AFRICAN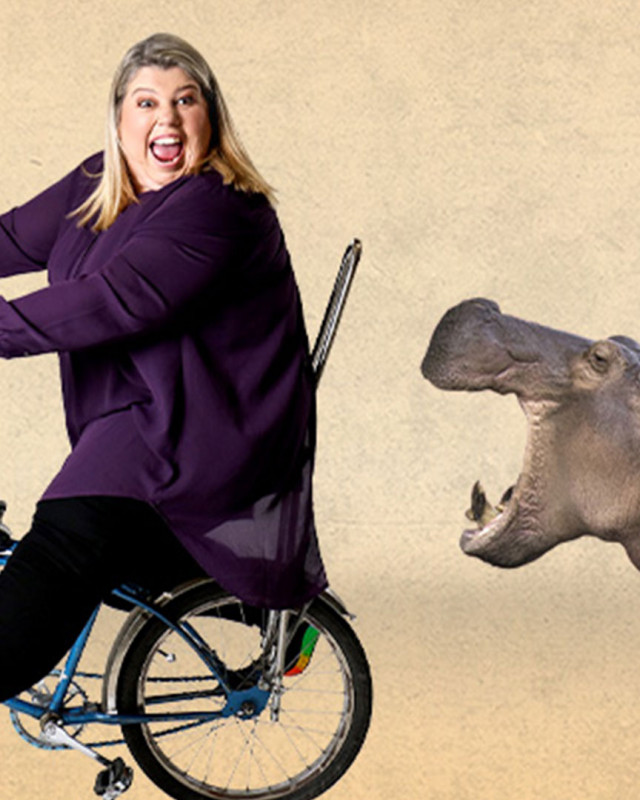 Urzila Carlson: TOKEN AFRICAN
The decision has been made to reschedule this event to Monday 19 April, Tuesday 20 April, and Wednesday 21 April 2021. Tickets issued for the shows in 2020 will be valid for one of the new dates in 2021, however if you are unable to attend your rescheduled performance a full refund will be offered. Our Box Office team will contact all ticket-holders to confirm. Customers do not need to contact the Box Office.
Comedian Urzila Carlson is a Token African that's set to wreak havoc on our stage! It's going to be hilarious...
Essential COVID information you should know before returning to Bunjil Place
African-New Zealander Urzila Carlson is a 'Token African'. She's also a multi award-winning comedian and a household name across two continents. And she's not finished yet. Carlson is hitting the road again in 2020 with her brand new stand up show, Token African.
Africans have become the new must have accessory. Okay, not really, but everyone knows one, works with one or has a sister that's dating one. What makes you African? Is it enough that you're born there? Do you need to be able to dance? Why does being South African not register as African in most places? You're thinking about it right now aren't you? Questioning it.
Africa changes people. People who visit to game reserves wear ranger outfits… why is that? We don't wear scrubs when going to the doctor… Africa puts things in perspective, this show will help you find that focus, delivered to you by a Token African.
"Carlson is a gifted and accomplished comedian – an absolute must-see."
Appetite for the Arts
"Belly laughs and guffaws aplenty"★★★★★
The Music
"Effortlessly likeable.. stream of belly-laughs" 
The Age 
Keep up to date with the latest news and shows coming to Bunjil Place by joining our e-newsletter mailing list.
For general ticketing and box office information (including conditions of sale) see our Ticketing services information page.
For accessibility bookings or other box office inquiries please email bunjilplace@casey.vic.gov.au or phone 03 9709 9700 between 9.00 am and 5.00 pm (Monday to Saturday).
Can't find the perfect present? Give them the gift of choice with a Bunjil Place Gift Voucher!
Date
Monday 19 April 2021
Tuesday 20 April 2021
Wednesday 21 April 2021

Original dates:
Friday 15 May 2020
Saturday 16 May 2020
Sunday 17 May 2020

First Rescheduled Dates:
Friday 30 October 2020
Saturday 31 October 2020
Sunday 1 November 2020
Location
Bunjil Place Theatre
Tickets
All tickets: $60.26
Parental discretion advised.

Please note, a service fee of $3.00 applies to all bookings, plus $1.00 for standard mail if selected.