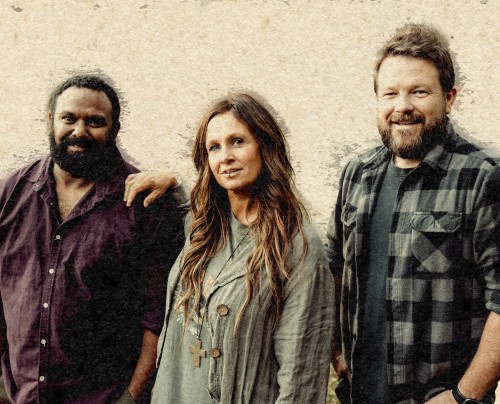 Behind the Barricades with Kasey Chambers & Busby Marou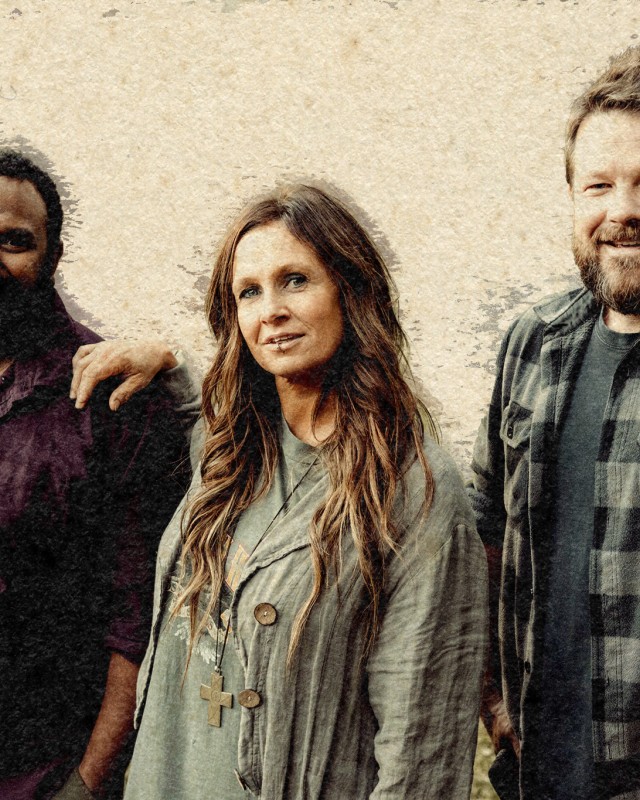 Behind the Barricades with Kasey Chambers & Busby Marou
One of the best things we have in life are friendships. True connections produce moments that inspire and shape us. Getting together to share stories and a laugh is one of the most special things we can all experience and when you're Kasey Chambers, Tom Busby and Jeremy Marou, those get-togethers inevitably involve a beach campfire, some fishing, a few guitars and great songs. 
20 years since Kasey's ARIA #1 and 7 x platinum album Barricades and Brickwalls was released and featured the smash hit single Not Pretty Enough which also hit #1 on the ARIA Singles chart at the same time, a first for any Australian artist. Kasey will no doubt feature many of the album's songs in her set in celebration of the milestone.
"I've been mates with the Busby Marou boys for a long time through music, stories and fishing and we are proud to announce that we are sharing this special tour together! First playing our own sets of our most popular songs from down through the years and also joining together for a unique set that showcases our musical connection and friendship like no other.  It's time to take this beach campfire jam to the stage!!"
Kasey Chambers
Busby Marou have gained the reputation as one of Australia's hardest working live bands best known for their distinctly Australian storytelling and gifted musicianship. The duo won their third APRA songwriting award earlier this year for Over Drinking Over You from their ARIA Top 5 album The Great Divide, their 3rd Top 5 release. Jeremy, a proud Torres Strait Islander and Tom, a patriotic Queenslander have been ever present on our screens spruiking all things great about their home state as part of Tourism and Events Queensland's Good To Go campaign.
"We've made a very special connection with the Chambers family over the years and to be able to share the big stage with Kasey for a full national tour, is the best news we've had in a long time. Kasey is in a league with the most talented and hardest working artists in this country.  We can't wait to bring our full band on this tour and to share the stage with Kasey for some exciting collaborations. Bring on the memories!"
Busby Marou
Unfortunately COVID-19 restrictions have forced a change to Behind the Barricades with Kasey Chambers & Busby Marou. This performance at Bunjil Place has now been rescheduled to Wednesday 4 May 2022. Our Box Office team will contact existing ticket-holders via phone in the coming days to confirm the next steps. Anyone unable to attend the rescheduled performance may request a full refund.
Refund CLAUSE from the promoter
Refund requests must be submitted prior to 5pm on Friday 17 September 2021 .
Please note that if you do not request a refund by this date, we will take it that you can make the rescheduled show and a refund will no longer be available as a result of rescheduling the event. If you request a refund after this date, you may not be entitled to a refund as it will be considered a "change of mind", and refunds will only be given where required by law or at the discretion of the event organiser.
Essential COVID information you should know before returning to Bunjil Place
Keep up to date with what's happening at our place by signing up to our email newsletter.
For general ticketing and Box Office information (including conditions of sale) see our Ticketing services information page.
For Accessibility bookings please email bunjilplace@casey.vic.gov.au or phone 03 9709 9700 between 9.00 am and 5.00 pm (Monday to Saturday).
Date
Wednesday 4 May 2022
Running time
180 minutes (20 minute interval)
Tickets
Tickets on sale soon

Adult $79.00
Child U15 $59.00

Please note: A Service fee of $3.00 applies to bookings made online and by phone. Delivery Fees may also apply.