Bunjil Place is a proud supporter of the 2021 Aussie Backyard Bird Count. It runs from 18 - 24 October 2021 and it's super easy to participate. C'mon, let's get counting!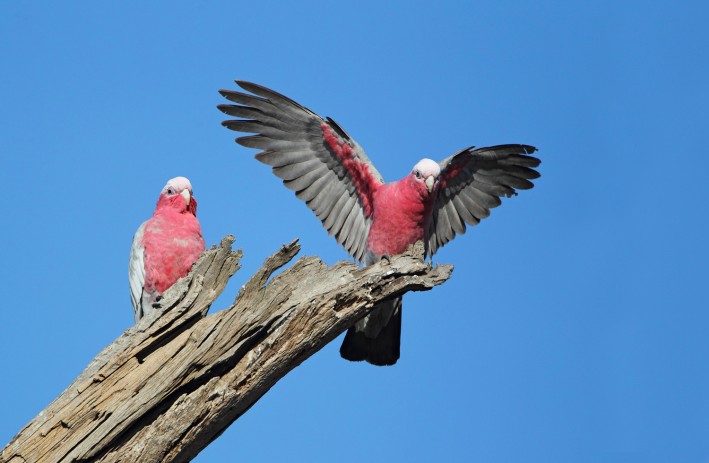 Join us and Birdlife Australia in the 2021 Aussie Backyard Bird Count!
Your participation helps Birdlife Australia develop an understanding of local birds, whilst getting to know the wildlife on your doorstep! 
To take part, first download the Aussie Bird Count app on your phone or go to the webpage to register.
Between the 18 and 24 October, spend 20 minutes (just once or each day if you like) counting and logging the birds you see in your garden or local park. 
Don't worry if you don't think you know enough about birds, the app has a field guide to help you identify the birds you see. Participation contributes to important research and conservation of our bird populations and it's a great way to get to know a bit more about the feathered friends in our neighbourhood.   
At the end of the count, Birdlife Australia will receive data on all the species of birds that live in different areas all across Australia. There are some great prizes to be won just for registering and some fun events and activities to join in along the way. Check out the Birdlife Australia website for more info!
There's even a cool dress up competition that you can take part in.
We would love to know more about the birds in your backyard- so post a photo of a bird you meet, or a drawing or artwork of your favourite bird species on your social media and make sure you tag us on Instagram and Facebook and make sure to use the #bunjilplace  #aussiebirdcount and #birdlifeoz hashtags. 
We can't wait to get counting! 
Keep up to date with what's happening at our place by signing up to our email newsletter.
Can't find the perfect present? Give them the gift of choice with a Bunjil Place Gift Voucher!
1/12
We're bringing the cheer with a sack full of fabulous Christmas films on the outdoor screen. Tis the season to be busy, but don't worry, our festive menu at the cafe combined with the outdoor seating and online ordering will make all your worries disappear.
1/12
This week we hear from Aspasia Leonarder aka 'Miss Death' on her passion for Romance in unexpected film genres.
29/11
We recently hosted a Bunjil Place and Wellbeing-themed Scratch Competition and now we're ready to announce the winners. Check out the creative entries and have a go at playing the games for yourself!