Remember our cool installation the Museum Of The Moon? Well we loved having it here so much that we've created a cool colouring in activity to celebrate the event.
We can't visit Bunjil Place at the moment but we can still have some fun at home with our imaginations and some creativity.
Our challenge to you is to colour in the Moon and Spaceman and draw Bunjil Place in the background.
But here's the fun part.... you can make Bunjil Place look however you like. Do a realistic sketch from a photo or draw the building covered in plants. The choice is yours! 
And the best part is, the winner will get a $50 Bunjil Place Gift Voucher!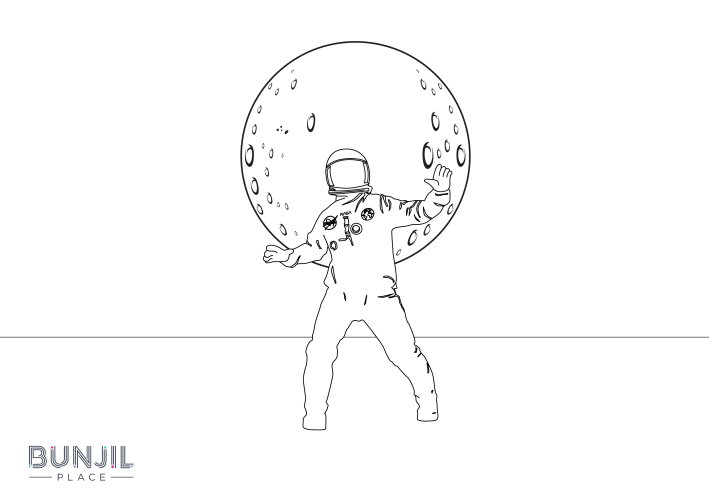 Just download the colouring-in sheet here, print it off and start colouring, then scan or take a picture of your creation and send to bunjilplacenews@casey.vic.gov.au. Make sure you check out the terms & conditions before entering - if you're under 18 you'll need a parent or guardian's permission to enter.
You have until Midnight on Sunday 12 September to get your entries in so get creative!
Here's some awesome pics of the Museum Of The Moon for inspiration.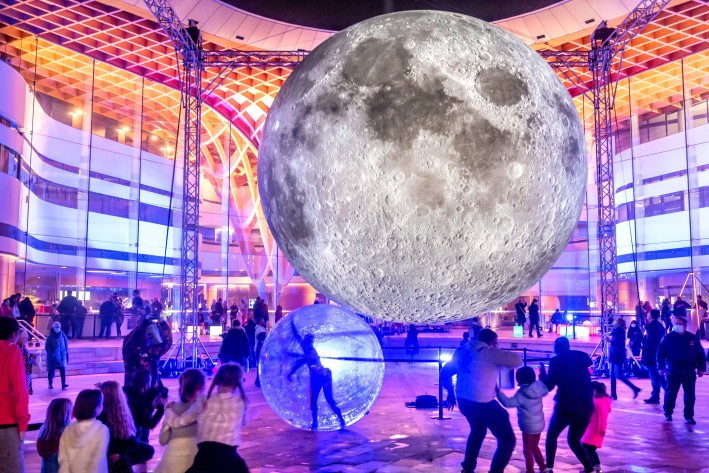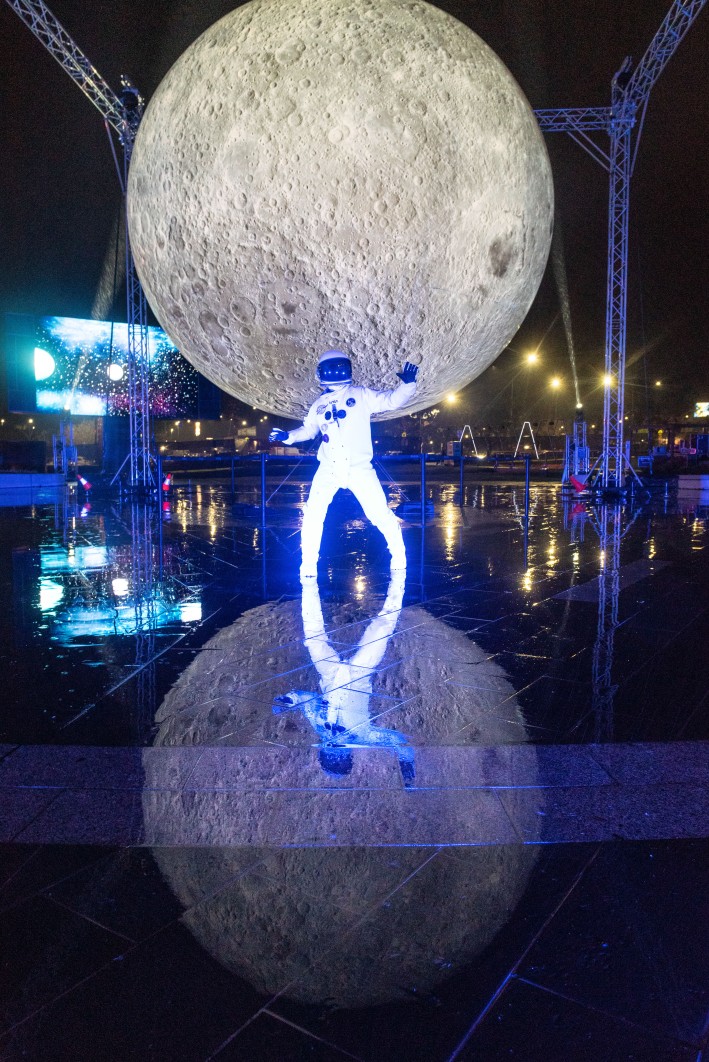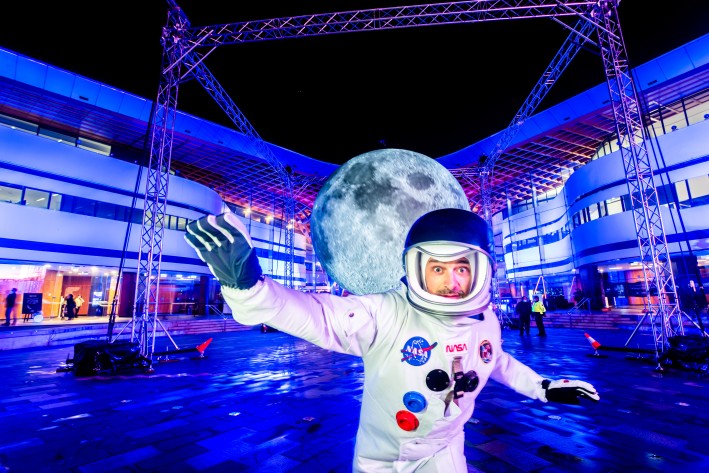 You have until Midnight on Sunday 5 September to get you entries in so go get creative this weekend! We can't wait to see what you create! 
Keep up to date with what's happening at our place by signing up to our newsletter.
For general ticketing and Box Office information (including conditions of sale) see our Ticketing services information page.
For Accessibility bookings please email bunjilplace@casey.vic.gov.au or phone 03 9709 9700 between 9.00 am and 5.00 pm (Monday to Saturday).
8/9
Spring school holidays are almost here and we have heaps of great online activities for kids of all ages...and some even the parents will love!
6/9
'Emergent 2021: VCE Graduate Showcase' celebrates the creative achievements and outstanding talent of VCE and VET students within the City of Casey. 
31/8
While we are in lockdown, Bunjil Place Gallery exhibiting artist John Young is definitely staying busy!