School holidays are almost here and we have heaps of great online activities for kids of all ages...and some even the parents will love!
Playable Streets - Exquisite Stories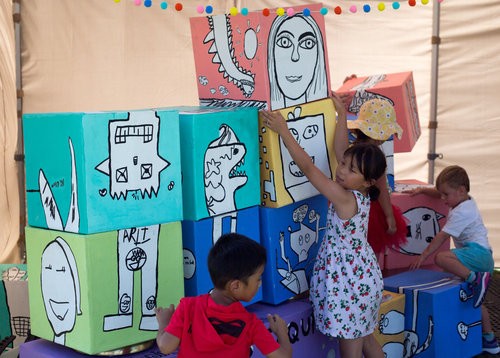 Playable Streets and Bunjil Place present a fun new activity book for the school holidays called 'Exquisite Stories'! Create a collaborative 3-part story with characters and narratives from the depths of your imagination which will be brought to life in an interactive online art installation. Pick a head, a body, and a tail and mix them all together to hear your stories and discover all the hilarious combinations you can create!
Simply email bunjilevents@casey.vic.gov.au to request your very own limited edition workbook full of drawing activities and trivia. Follow the instructions inside on how to submit your stories to Playable Streets to become part of the 'Exquisite Stories' interactive virtual installation.
Magic Beach by Alison Lester
Alison Lester, writer and creator of Magic Beach, reads her wonderful story to you... from Magic Beach!
Strava Art Challenge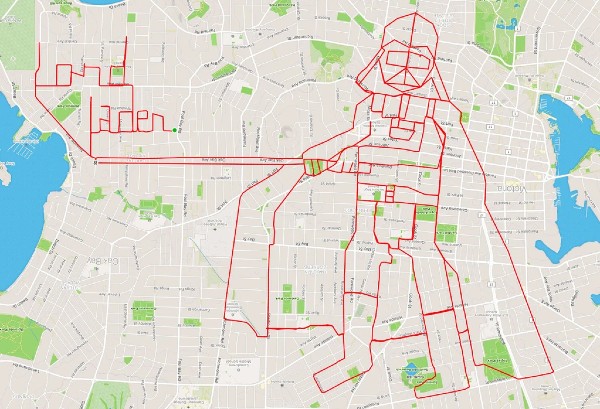 Lockdown getting you down? Why not join our Strava Art Challenge?!
Strava Art is an opportunity to explore your neighbourhood in a new way. Create images by downloading the app and walking, running, cycling, scooting, moving or strolling before uploading the resulting image to your favourite platform. There are daily prompts and inspiration to get you started and keep you motivated AND your efforts could nab you a $50 gift certificate! #winning
Full details on how to create Strava Art and enter our challenge here
Meet The Mullets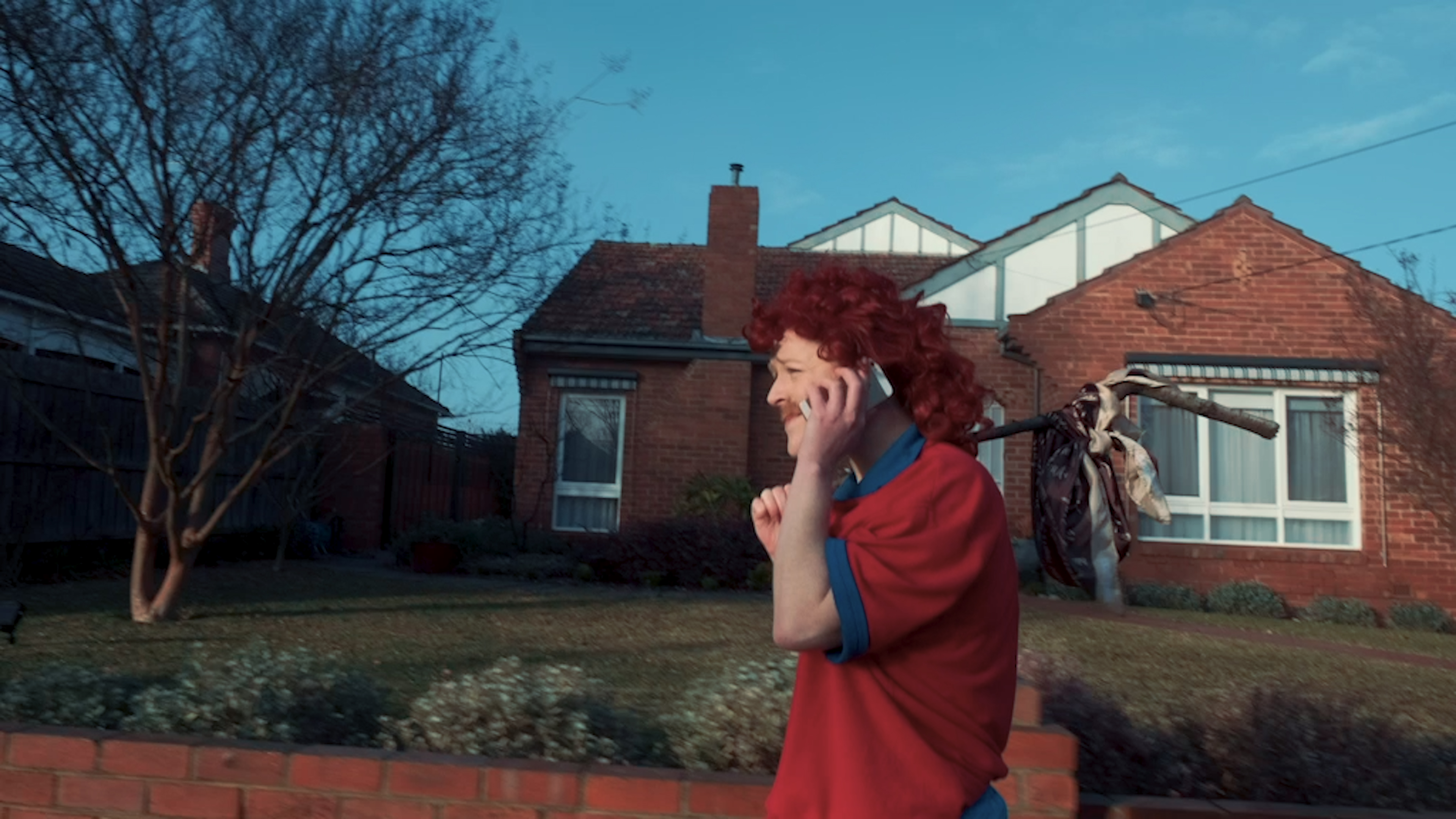 The perfect web series to inspire our local VCE Theatre Studies and Drama students! Full of Theatre in-jokes and lingo, this is a laugh for everyone, but especially for the Drama kids.
Check out the hilarious web series here
Art Agitators Wellness Prompts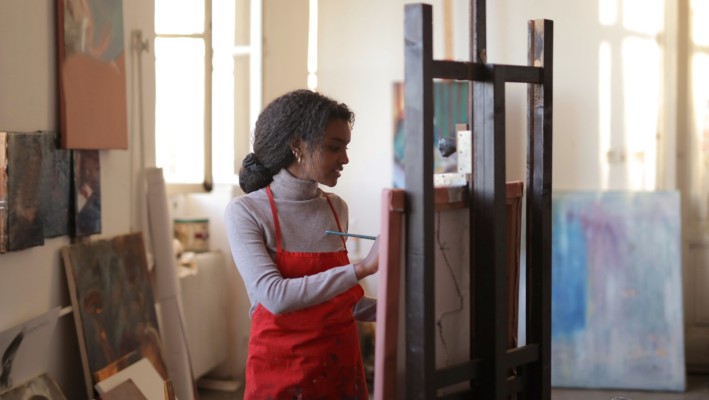 During this time we are more apart than ever.
Presented by Bunjil Place's Youth Arts Collective, the Arts Agitators, The Reflection Collection – COVID Edition aims to help build community, grow a social connection and share in the curiosity of what we can create together. Arts Agitators encourage you to reflect on yourself in this time of isolation, through the art making process. Each week Arts Agitators will share a new theme on their Instagram and invite you to create a response to the theme - the first theme for The Reflection Collection is "Your Safe Space".
Multiple art forms are encouraged, such as poetry, music,painting, drawing and writing, plus any other art forms you can think of! Once your art pieces are finished, share it on your social media with the tag @artsagitators #artsagitators. The Arts Agitators will collate all the work from the community and publish it for everyone to enjoy. If this sounds like something you're interested in, check out the Arts Agitators Instagram for the themes. Released weekly on Fridays, starting on Friday 25 September.
And remember to keep an eye on the Bunjil Place Facebook and Instagram to see daily updates about this! 
Clowning Workshop with Fix-It the Clown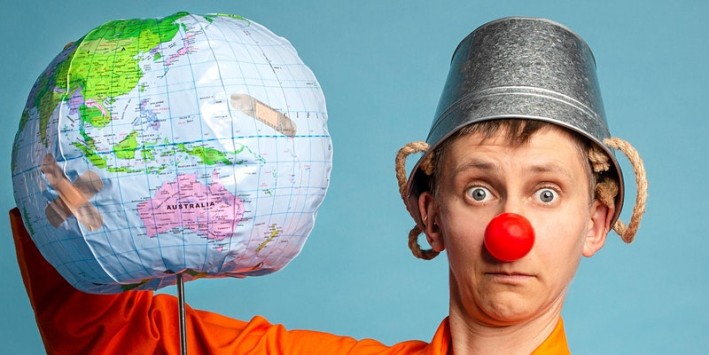 "FIX IT" is an eco-friendly clown who loves to fix things! In this online workshop kids will discover fun, interactive, and very silly ways to connect to their inner clown, and the environment around them, through provocations and exercises in movement, object play, improvisation and clowning. Embrace your outer world, and inner silly!"
Suitable for ages 8 to 12. This event is online and available through Zoom. Only one booking per household necessary. Meeting details will be sent on the evening before the event date.
Sessions available at 11.00 am and 2.00 pm on Monday 21 September. Bookings are essential.
This session is brought to you by Casey Cardinia Libraries. 
This session has now sold out.
23/7
Broadcasting during the Tokyo 2020 Olympic Games, Olympics Unleashed TV provides students and teachers with a direct connection with Olympians, to get the inside run on what's happening at the Games.
7/7
Legend says that a mysterious creature lives in the wilds of Mountain Goat Mountain. Is it a myth? Or will you be the one to prove that it's real?
1/7
For NAIDOC Week the Bunjil Place Outdoor Screen program will be presented a number of works made by or in collaboration with First Nations people.