With Halloween almost upon us we thought it fitting to turn our attention to one of the greatest filmmakers of all-time, 'the Master of Suspense' himself, Sir Alfred Hitchcock. During his illustrious career Hitchcock made over 50 films spanning across six decades with 46 Oscar nominations.
We're turning October into Hitchcock Haunted House Month by taking an in-depth look at three of his most prolific films - Rebecca (1940), The Birds (1963) and Psycho (1960). We'll particularly be looking at the menacing architecture of buildings within the films and how they play as much of a part in the story as the characters themselves.
Have you been cooped up in your house for long enough?? Is it starting to squeak with every footstep? Is there something lurking in the shadows? What is it about a house that can create a sense of fear and dread? Learn about the history of haunted house architecture, and how Hitchcock exploited this to maximum effect with his scares. 
The scare-a-thon doesn't stop there, we're also inviting you into our digital dungeon (aka Facebook page) to partake in some horrific online watch parties featuring film experts, Dr Alicia Byrnes and Zak Hepburn.  
And for the little ghouls and goblins in the house....jump over to Bailey's Art Club where you will find a spooky-house design activity that's sure to get the creative juices flowing!  
Launch in and get started by watching the Academy Award Best Picture Winner from 1940, Rebecca. Plus, keep scrolling ↓↓↓ for a series of articles and essays on the films and their notorious director.
Hitchcock Haunted House Month
15 Facts You Didn't Know About Hitchcock's Scariest Films 
Rebecca (1940), The Birds (1963) & Psycho (1960)
Full of fun facts and anecdotes about Hitchcock, our chosen three films, and in particular the houses featured within the movies. 
 
Haunted Houses on screen and why they look the same 
A short article looking at the history of haunted houses in film, including Hitchcock films. We share some of our fave scary houses from the screen and reveal what you've told us is your picks for the 'best haunted houses in film' via our Facebook post.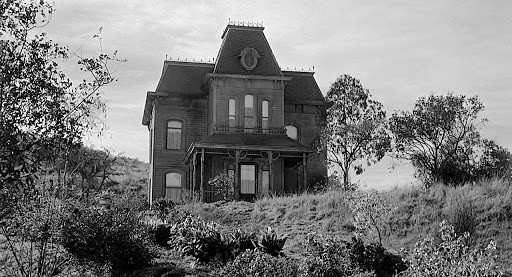 Bailey's Art Club: Spooky Houses
Trick or treat yo' self to this creative prompt! Use drawing materials to design a spooky house of your own. What makes your house spooky? Who lives in your house? What might happen if someone entered your spooky house? Email us your spooky house design by Wednesday 21 October to have your artwork featured on our website!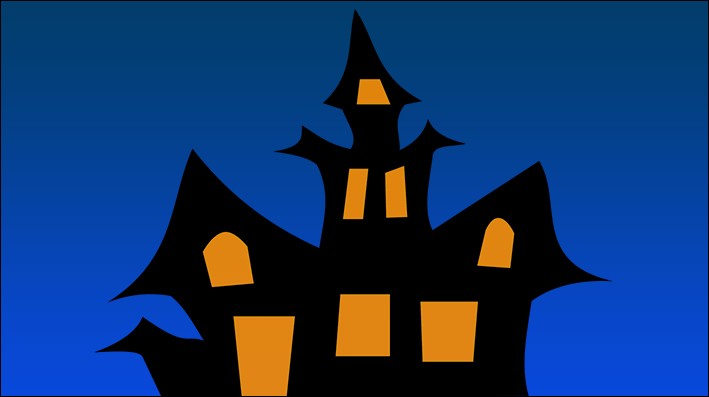 Hitchcock's Menacing Houses 
Dr Alicia Byrnes of Melbourne University writes about the lasting legacy of Hitchcock's visual film language, in particular his use of architecture in Rebecca (1940), The Birds (1964) and Psycho (1960).
The Birds (1963) Watch Party with Dr. Alicia Byrnes of Melbourne University
7.00 pm Saturday 24 October
One of the all-time greatest horror/thriller films ever made in which the people of Bodega Bay in California experience days of unexplained bird attacks! One to really make you crawl under the bed covers... especially during magpie season!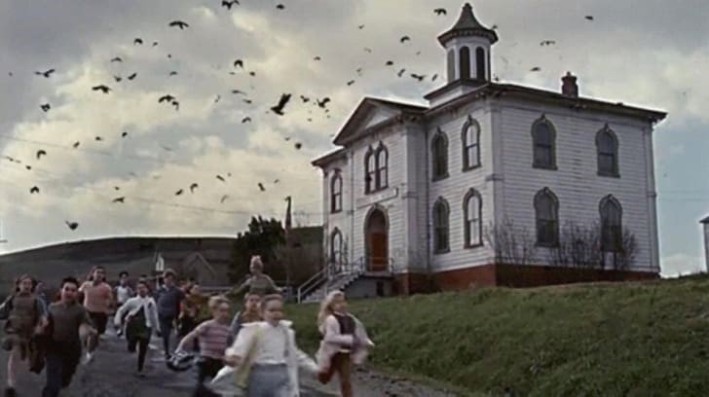 Psycho (1960) Watch Party with ABC film critic and Astor Manager Zak Hepburn
7.00 pm Saturday 31 October
Often referred to as the greatest film of all time, Psycho (1960) explores the twisted story of the killing of Marion Crane at the Bates Motel.
1/12
We're bringing the cheer with a sack full of fabulous Christmas films on the outdoor screen. Tis the season to be busy, but don't worry, our festive menu at the cafe combined with the outdoor seating and online ordering will make all your worries disappear.
1/12
This week we hear from Aspasia Leonarder aka 'Miss Death' on her passion for Romance in unexpected film genres.
29/11
We recently hosted a Bunjil Place and Wellbeing-themed Scratch Competition and now we're ready to announce the winners. Check out the creative entries and have a go at playing the games for yourself!