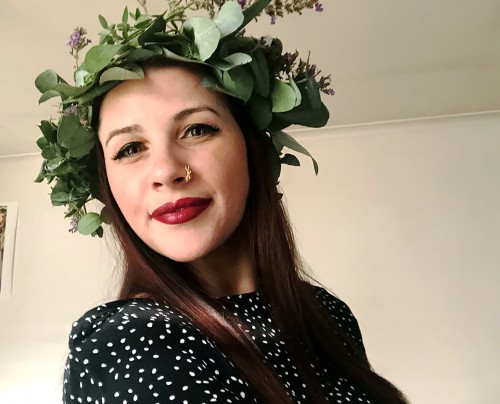 Celebrating Me: Online art workshop – Flower Crown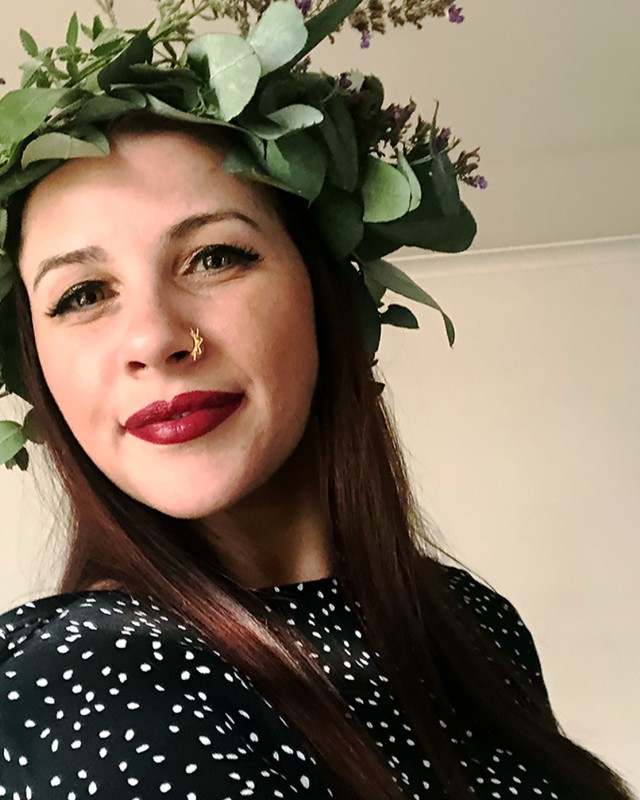 Celebrating Me: Online art workshop – Flower Crown
Join us on Thursday evenings over six weeks as six different artists take us on an exploration of their creative practice through hands on art making. Each workshop will be delivered online and can be joined from the comfort of your own home, using materials that are readily available.
In this week's workshop, artist Belle Formica will lead participants step by step to create a flower crown. Making a flower crown is a beautiful way to celebrate Mother Nature—a vibrant, resilient, ever-changing force that you are a part of. To be kind to her, these crowns use natural materials gathered from your local area, so are completely compostable.
For this workshop, you will need: 
Flowers and foliage with long bendy stems 
Scissors or secateurs 
A bag to collect your cuttings in 
String or twine made of compostable materials (eg. cotton, hemp or jute) 
For the base of the crown, you will need to gather enough flexible greenery to twist together & wrap around your head. e.g. cuttings from eucalyptus, olive, peppercorn and acacia trees. You will also need flora for decorating your crown e.g. daisies, dandelions, lavender, rosemary.  
Collect plants mindfully & avoid any that have thorns, are toxic or home to insects. 
About your teaching artist – Belle Formica: 
Belle Formica is a multidisciplinary artist who makes art from the heart. Her practice is centred around the therapeutic use of artmaking, where she explores the relationship between creativity, connection to nature and post traumatic growth. Artmaking allows Belle to connect with her inner & outer world, explore emotions & experiences and cultivate feelings of calm & joy.  
Belle seeks to engage diverse communities in creative expression to enhance wellbeing. She believes that strengthening our connection to art, nature, our inner realm and one another can help us address enduring issues such as mental illness, loneliness, violence and the climate crisis.   
Belle currently lives and creates on unceded Wurundjeri land.  Check out Belle's creations on their website and Instagram. You can see Belle's step by step guide to making a flower crown here.
Celebrating Me - Online Workshop Series
Essential COVID information you should know before returning to Bunjil Place
Sign up to our mailing list and you'll be kept up to date on all the latest news and events happening at Bunjil Place.
For general ticketing and box office information (including conditions of sale) see our Ticketing services information page.
For accessibility bookings or other box office inquiries please email bunjilplace@casey.vic.gov.au or phone 03 9709 9700 between 9.00 am and 5.00 pm (Monday to Saturday).
Can't find the perfect present? Give them the gift of choice with a Bunjil Place Gift Voucher!
Date
Thursday 9 December 2021
Tickets
Free for all. Bookings essential.