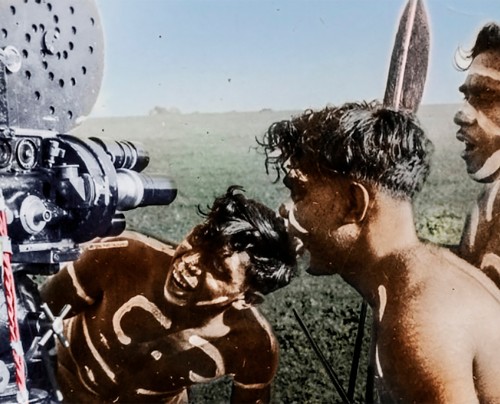 MIFF Summer Screenings: Ablaze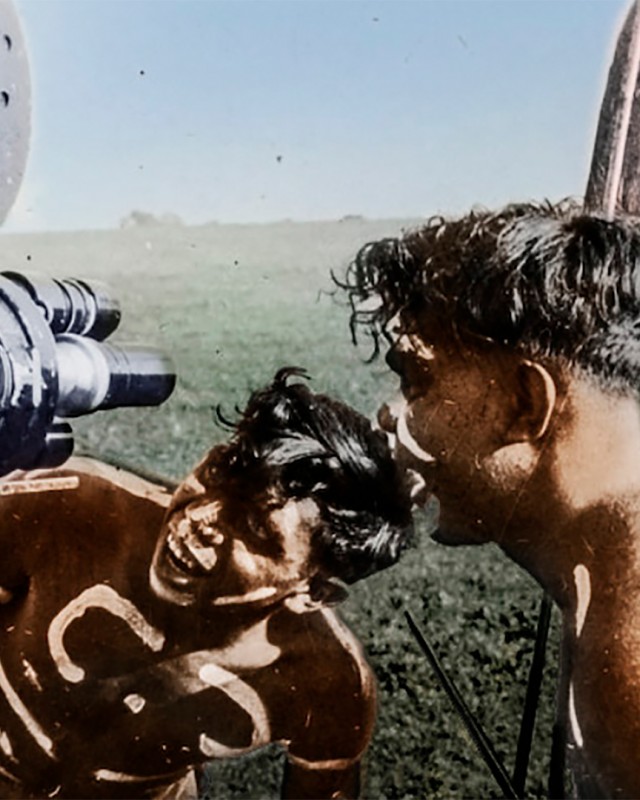 MIFF Summer Screenings: Ablaze
Soak up the summer vibes and mosey on down to Bunjil Place where we will present a luxurious outdoor cinematic experience over four consecutive evenings, with each film expertly curated by the MIFF programming team.
Accompanying the film program will be series of pre-film DJs and live performances as well sensational food and drink offerings to slip you into that lazy summer mood.
Enjoy the MIFF hand-picked films on our Outdoor Screen for only $7.00 per person with each ticket including an ice-cream or pop-corn treat from our festival candy bar.  
For opening night we will be showing Ablaze, the true story of the first Aboriginal filmmaker William Bill Onus. Prior to the film DJ Soju Gang will warm the floor before the Art Bites talk series presents MIFF programming coordinator Liam Carter in conversation with opera singer, artist, academic and filmmaker Tiriki Onus.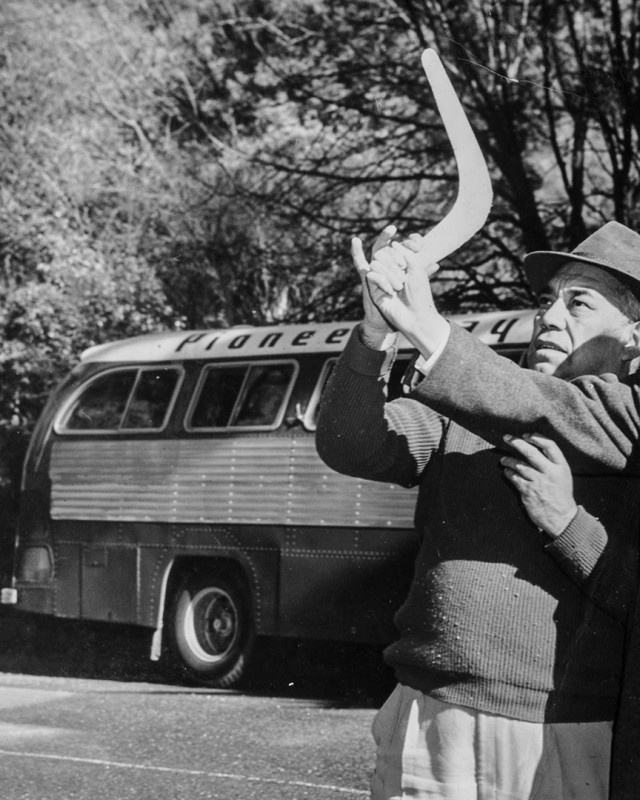 Ablaze (2021)
Directors: Tiriki Onus, Alec Morgan
Ablaze tells of Bill Onus, a Yorta Yorta/Wiradjuri man from Victoria, a truly heroic cultural and political figure who revived his people's culture in the 1940s and ignited a civil rights movement that would, against enormous odds, change the course of history. 
Through rare archival footage, state-of-the-art animation, vividly created digital motion graphics and eye-witness accounts, Ablaze is the compelling tale – part detective story, part contemporary opera – of how Bill and supporters brilliantly orchestrated their campaign for equality through performance, entertainment, film  and sheer audacity outsmarted mighty forces seeking to destroy Indigenous cultures, languages, and communities. 
Ablaze is an enlightening film for today's turbulent times.
Pre-Screening Entertainment
DJ Soju Gang, 6.30 pm – 7.20 pm
Soju Gang has been a DJ and party instigator in Melbourne/Naarm's club scene for years. Mixing everything from old school hip hop, R&B to baile flips and future sounds. Her DJ sets are vibrant and super fun! Soju Gang uses her craft as a means for activism and raise funds to support Blak communities. Hosting the Spinning in Solidarity event for the second year in a row, Soju Gang raised thousands of dollars for the Dhadjowa Foundation, an organisation dedicated to supporting families affected by Blak Deaths in Custody. Check out her mixes here.
Q&A with Tiriki Onus, Filmmaker of Ablaze, 7.20 pm – 8.00 pm
Yorta Yorta bass baritone Tiriki Onus grew up in Melbourne and spent ten years as a successful visual artist, art conservator and exhibition curator before he began singing professionally. Tiriki also holds the position of Lecturer in Indigenous Knowledge and Cultural Practices at the Wilin Centre for Indigenous Arts at the VCA (2014), teaching others in the field of indigenous identity, arts, culture and history. Ablaze is Tiriki's first foray into film discovering the rich untapped history of his grandfather Bill Onus. Liam Carter is a Yorta Yorta man and Program Coordinator at the Melbourne International Film Festival.
Dinner Sorted
Guests can also pre-order a variety of food options at the time of booking, including: 
Beer battered flathead & chips - $14.90
Pulled pork roll, apple slaw, pickled carrot, BBQ special sauce - $14.90
Loaded fries, kimchi, mushroom, kewpie mayo, sesame, K-Pop sauce (GF, VEGAN) - $12.90
Noodle bowl, sauteed greens, carrot, tofu, bean shoots, mint, chilli lime dressing (GF, VEGAN) - $14.90
Additional food and drinks will also be available for purchase throughout the movie.
Check out our MIFF Summer Screenings Program:
Plus don't miss Connecting Worlds with Words our live, 3 city, spoken word event happening in the Plaza on Saturday 19 February.
Essential COVID information you should know before returning to Bunjil Place
Sign up to our mailing list and you'll be kept up to date on all the latest news and events happening at Bunjil Place.
For general ticketing and box office information (including conditions of sale) see our Ticketing services information page.
For accessibility bookings or other box office inquiries please email bunjilplace@casey.vic.gov.au or phone 03 9709 9700 between 9.00 am and 5.00 pm (Monday to Saturday).
Can't find the perfect present? Give them the gift of choice with a Bunjil Place Gift Voucher!
Date
Thursday 3 February 2022
Time
6.30 pm – 7.20 pm
DJ Soju Gang

7.20 pm – 8.00 pm
Q&A with Tiriki Onus, Filmmaker of Ablaze 

8.00 pm – 9.20 pm
Ablaze feature documentary
Tickets
$7.00 per person - includes ice-cream or popcorn treat from festival candy bar.